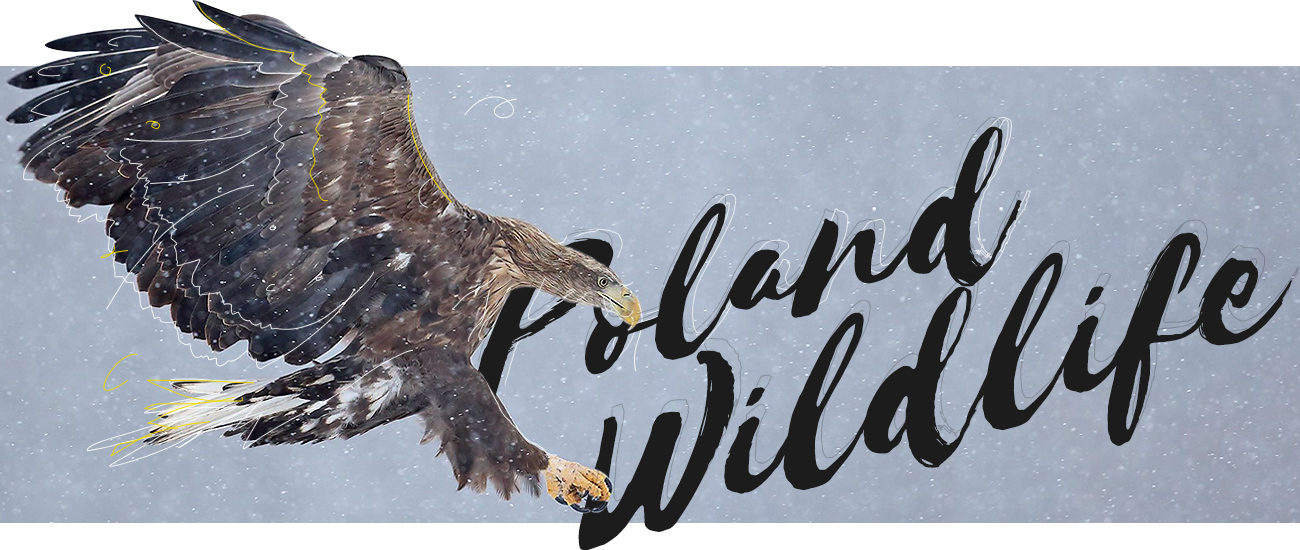 I've the great pleasure of inviting you to our new wildlife photography workshop in Poland. We've built special hides for the purpose of observing wild animals in comfort.
Our hides are built in such a manner as not to disturb the animals.
Throughout the last few years I've gained a lot of experience in taking photos of animals and birds. I have found the right places, where you will have the greatest chance of finding wildlife. On these locations I build three hides, which is at your disposal, during our workshop. These hides are on specially selected areas, where you can meet birds such as: white-tailed eagle, common buzzard, rough-legged buzzard, sparrow hawk, pheasant, crows, Eurasian jays, magpies and mammals like: the fox, roe deer, fallow deer and wild pig.
Nature photography workshop is aimed at amateur and professional filmmakers as well as photographers. Please visit my photo-gallery, where you can see pictures that were taken during workshops by me and by my guests. All details are in the regulations section, which can be downloaded from the link below. If you have any questions write or call me.
Do not have your own equipment?
You can make dreams come true by rental of following equipment for use during our workshops:
Canon 400mm F/2.8 II lens
(Canon teleconverter x1.4 is included)
Canon 500mm F/4 II lens
(Canon teleconverter x1.4 is included).